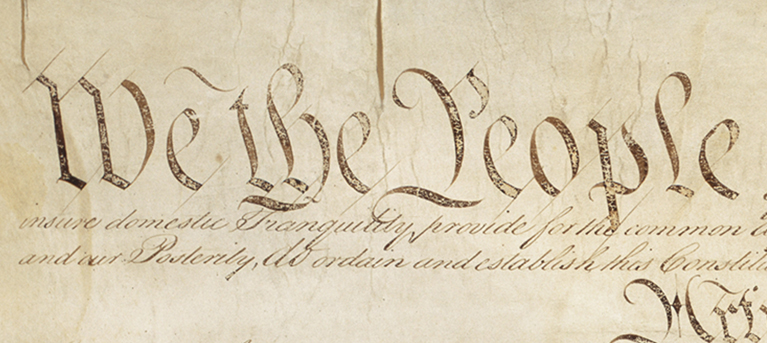 A preamble is referred to as the introduction to a subject or event. The broader thought is that the preamble encompasses the spectrum or future of what shall be told. There is purpose found in its hand; a forecast echoing from its voice, all of which declaring things to come.
Scholars have long considered the command of Moses given to the Children of Israel on the night of the Passover as a Type of Jesus' death. Egypt was encased in the effects of the previous plagues. The tenth was on its way. Moses told them to kill a lamb and wipe its blood on the doorpost of their homes. They were to eat all of it and then remain inside throughout the night. Judgement was on the way and the only salvation was the sight of the blood and their obedience.
The night of Israel's escape was the preamble to the Crucifixion of Jesus Christ and our redemption. He was taken to the base of the hill of skulls; His blood spilling on the cobblestone streets of Jerusalem. John called Him, "The Lamb of God which taketh away the sin of the world." He was the sacrifice for the whole of humanity!
The image of a suffering Christ seems lost on our generation. Jewel encrusted crosses sparkle. Crosses made of silver are pressed into lapels of suits. Jewelry of all kinds are molded into the emblem with little attention to the reality of His shame. In all, the American church has scrubbed His blood, sinew and flesh clean. His death does not appear as it was. His sacrifice now fits into a more palatable frame. Yet, The Bible gives a more descriptive scene which demands our attention.
Psalms 22:14-16 "I am poured out like water, and all my bones are out of joint: my heart is like wax; it is melted in the midst of my bowels. My strength is dried up like a potsherd; and my tongue cleaveth to my jaws; and thou hast brought me into the dust of death. For dogs have compassed me: the assembly of the wicked have enclosed me: they pierced my hands and my feet."
Matthew 27:26 "…when he had scourged Jesus, he delivered him to be crucified."
Matthew 27:28 "And they stripped him, and put on him a scarlet robe."
Matthew 26:67 "Then did they spit in his face, and buffeted him; and others smote him with the palms of their hands."
Pastor Jeffrey Harpole