In the few hours after the crucifixion of Jesus Christ, a sudden realization struck the house of the High Priest. In a council meeting, maybe akin to a debriefing, the assessment was that the murder of Jesus was a mistake. They called it an error. They did not want to make a second one.
Matthew 27:63-64 "Saying, Sir, we remember that that deceiver said, while he was yet alive, After three days I will rise again. Command therefore that the sepulchre be made sure until the third day, lest his disciples come by night, and steal him away, and say unto the people, He is risen from the dead: so the last error shall be worse than the first."
There were fact-checkers among them; men who reviewed statements and positions. But as it is now, so it was then, no one was checking the fact-checkers. An old farmer's quote depicted the fox guarding the hen house. The danger of course was that the predator was looking after the prey. We've all been subject to opinions posed as facts or philosophies presented as Truth. Just for the record, there is no such thing as "your truth" or "my truth." There is only The Truth.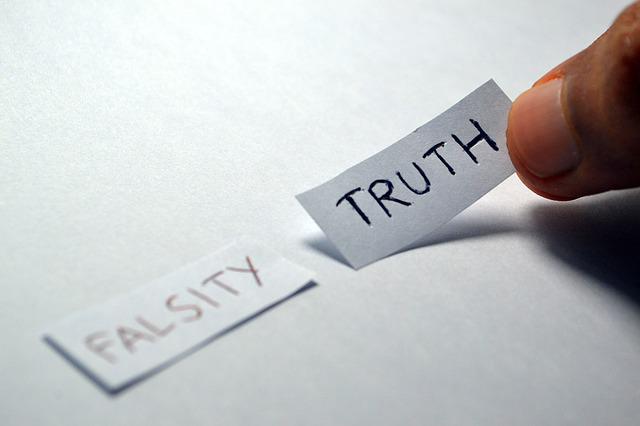 Jesus said, John 8:32 "And ye shall know the truth, and the truth shall make you free." Our world is filled with personal concepts which are presented as doctrines. A revision of biblical declaratives have caused much confusion and doubt. This is nothing new. Even Paul addressed the church in Galatia which had received the Gospel. They were saved. They had obeyed the settled tenets of Acts 2:38. However, someone had corrupted the truth and presented another gospel which was not the gospel. Galatians 1:7 "Which is not another; but there be some that trouble you, and would pervert the gospel of Christ."
I write as a Contender. Our future hinges on our adherence to the settled truth of Acts 4:12, I Corinthians 15:1-4, John 3:1-8, Acts 19:1-6, Colossians 3:17, and more. Regardless of what others may say; regardless of the supposed "fact-checkers" or revisionists, we must strive for the Gospel and the Kingdom.
Jude 1:3 "Beloved, when I gave all diligence to write unto you of the common salvation, it was needful for me to write unto you, and exhort you that ye should earnestly contend for the faith which was once delivered unto the saints."
Pastor Jeffrey Harpole