The simplicity of our directives were spelled out by Jesus Christ Himself. If we consider all religious and spiritual activities; biblical doctrines and understandings, we must recognize the greatest of them all.
The question was this:
Matthew 22:36-40 Master, which is the great commandment in the law? Jesus said unto him, Thou shalt love the Lord thy God with all thy heart, and with all thy soul, and with all thy mind. This is the first and great commandment. And the second is like unto it, Thou shalt love thy neighbor as thyself. On these two commandments hang all the law and the prophets.
The greatest of all is this: Love God.
The second is like the first: Love others. Jesus said that everything else hinges on these commandments. Paul wrote that the greatest of all is love – 1 Corinthians 13:13.
There is one more thing leaping from the pages of the scripture. It comes from the totality of the life of Jesus. Philippians 2:7 But made himself of no reputation, and took upon him the form of a servant, and was made in the likeness of men: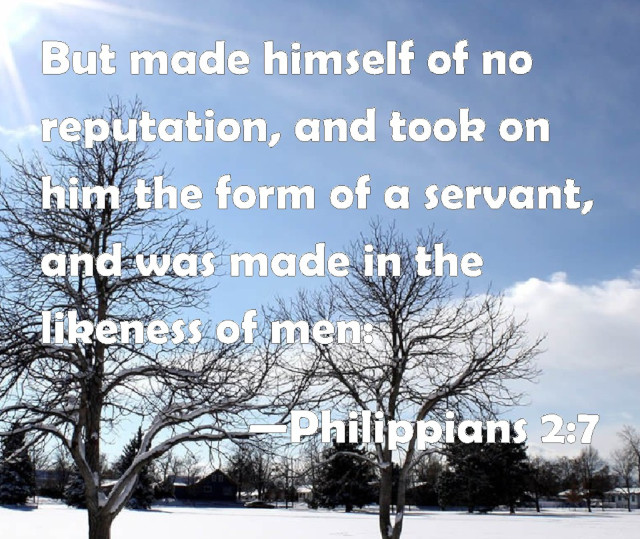 Jesus went about serving. He was a minister, which actually means that He "attended to the needs of people." Ministry is about serving people. While modern vernacular confines it to preaching or teaching, most of history defines it as serving people.
I submit that real believers are not takers, but givers. The authentic Church, which is no less than the Bride of Christ, are actively Loving God, Loving others, and Serving. Many may consider themselves as Christians, but Jesus said:
John 14:15 If ye love me, keep my commandments.
John 13:35 By this shall all men know that ye are my disciples, if ye have love one to another.
Our mission is not complex. It lives in simplicity: Loving the Lord with all that we are. Loving Him so fully that there is no room for any other in our heart. Loving others, because all godly and holy things rest on it. And finally, serve: attending to the needs of people. Our mission is His mission.
Pastor Jeffrey Harpole