On the Mount of Transfiguration, Peter, James, and John saw Jesus glowing in a translucent light. Atop that mountain were Moses and Elijah speaking with the Lord when The Voice came from the clouds. It was a scene of great spiritual significance unsurpassed by normal events and is often considered 1 of 5 of the Lord's most pivotal moments.
I don't have time to divulge the greater gravity of the mountaintop meeting, only to point out Peter's response. Peter wanted to make three tents, or tabernacles in honor of the Lord, Moses, and Elijah. In essence, Peter wanted to established "shrines" to mark this most spiritual event. His out of balance approach was quickly rejected by Jesus.
While Peter goes on to become a great preacher and leader, he has an achilles heel in that he swings wildly from side to side. The pendulum of his faith will move out of control as he proclaims an undying loyalty to the Lord only to deny Him three times in the same night. He will reject the Gentiles' entrance into the Gospel in one breath, but be found preaching to the house of Cornelius when the Holy Ghost falls. Peter, who rebuffed the Gentiles, will command them to be baptized in the name of Jesus. Acts 10
Peter's not the only one who walked out of balance. History is replete with good-hearted people falling into the same trap. Years ago a man spent multiple hours a day praying. He went to his church and prayed for each member. It sounds spiritual except that he neglected his family. His children grew bitter as their father spent his life in "spiritual thought." Another man did the opposite as he spent his days making money. He worked to gain what was so easily lost. His children were cold towards God, having never seen their father pray or read the Bible. To make up the difference for his absence, he bought them things that they came to misuse and eventually despised.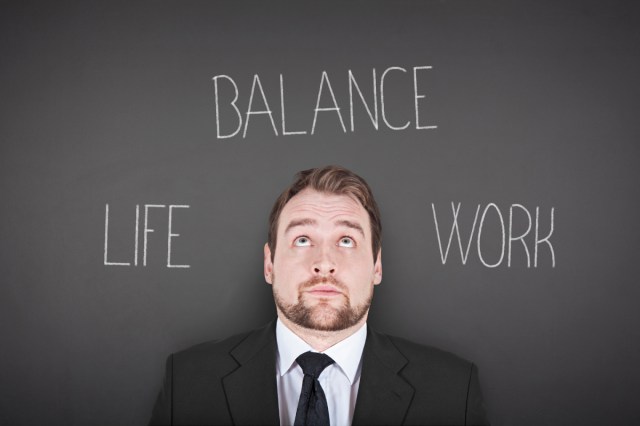 Out of balance living is an understated issue among many. The pendulum can swing so quickly from one side to another. Even ministry minded people can be misled by the disparity of spiritual highs. All pursuits are filled with infinite loops that are hard to relinquish: There is a ditch on both sides of the road.
The New American Standard Bible says it like this: Ecclesiastes 7:16 "Do not be excessively righteous and do not be overly wise. Why should you ruin yourself?"
Jesus said, seek first the Kingdom and don't be anxious about tomorrow. It's called Balance!
Pastor Jeffrey Harpole