On a weekly basis I write within these narrow margins hoping to inspire something virtuous or encouraging within this body of believers.  The scripture itself provides a plethora of subjects from faith to sacrifice and everything in between for our benefit, but today I write a warning and a truth.  May I simply say:  The Devil is a liar.  He is incapable of telling the truth.  Jesus called him the father of lies.  He is the Deceiver of mortal man and to that end we must walk uprightly and sober.  What the enemy wants more than anything is to snare the Blood-Bought Children of God.  Sure, he is after the sinner, but there is no greater trophy than those who have been Born Again of the Water and the Spirit. The enemy, your adversary, will do anything he can to steal your joy and change your focus.  It is his only mission on this earth.
While I hesitate, not wanting to give the devil credit, it is true that you and I are in the fight of our lives.  There is a battle raging even now.  Marriages are under serious attack.  Homes and children; teens and young adults are facing decisions that will determine their very destiny.  And to be sure, no one is exempt.
The Bible declares this moment will come:  Everything that can be shaken will be shaken.  This refers to the Elect of God.  Can you imagine someone filled with the Holy Ghost standing at the White Throne Judgement trying to explain their faithlessness?  The witness against them might be people who never heard the truth.  The apostle wrote that it would have been better that they had never known than to have known and turned away from it.  I hope you are catching this.  The enemy will lie to you and make you believe that your present condition is good enough to be saved.  His plot is to numb you to the conviction that once tempered your life.  His plight is to destroy every level of commitment from your walk so that you are merely lukewarm.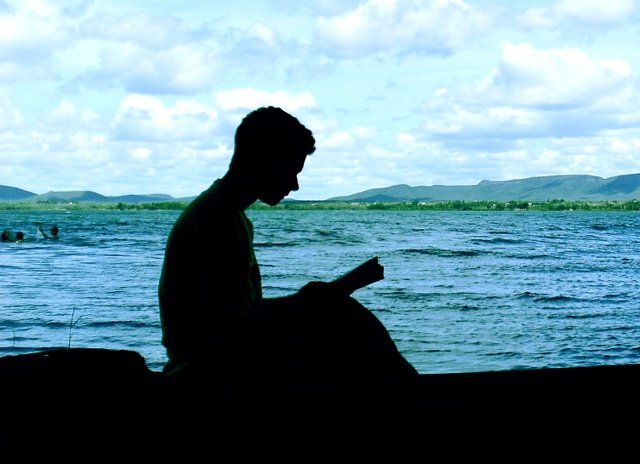 I know these are not comforting words, but they might just be the seed worthy enough to grow into something useful.  I feel the Holy Spirit calling out to the church today to turn back toward total commitment; total praise.  Nothing less than a Living Sacrifice will suffice in this hour.  So I call on you to pray like you've never prayed.  Take a day and fast.  Turn off the mass media and social media for a day or two and then open up your Bible and meditate on what you have read.  Finally, turn back to the day in which you were the most involved in the activities of the church.  Don't let summer dictate your attendance.  Comeon Sunday night.  You need an evening sacrifice to further strengthen your life.  Hebrews 10:25 commands the assembling of the saints "so much the more as ye see the day approaching."  The Lord is calling and I am burdened that our resolve is being strained by the cares of this life.
Pastor Jeffrey Harpole